Product Update - January 2020: New Drive Time Scenario, MPI update, AOA and WebUI changes
This post is an archive of the Product Update email sent by AIMMS Product Owner, Gertjan de Lange.

The new year brings new opportunities to improve our product for you. We are excited to share what's on our roadmap and will keep you informed in our Product Updates and Online Community. We also want to hear from you as much as possible! Help us improve AIMMS further, grow our community and reach the next level in decision support applications. 
Tell us how we can improve our product
We'd like to invite you to share your product improvement ideas in our Community, as often as you can. Please provide as much detail as possible to help us understand your need. It helps us a lot to receive ideas in the form of user stories: "as a user I want to be able to do XYZ, such that I can achieve Y."  For example, instead of "Please add support for touchscreen," phrase your request as such: "As a production floor manager, my users need to be able to use my app on a touchscreen tablet so they can mark which machines are down while walking around."

If you need help suggesting ideas as user stories, let me know. We will post some guidance in the Community as well. We look forward to hearing from you!
Share your ideas
Improved Drive Time Scenario in Center of Gravity Navigator

We are pleased to announce that we have significantly improved the Drive Time Scenario in Center of Gravity Navigator, part of our Network Design Apps. With the improvements we are releasing, the model selects the minimum number of DCs that is necessary to reach all locations within the specified maximum drive time, and minimizes the total distance traveled. This results in fewer Centers of Gravity and greatly improved solution quality. The feature will be updated for our next release, so stay tuned!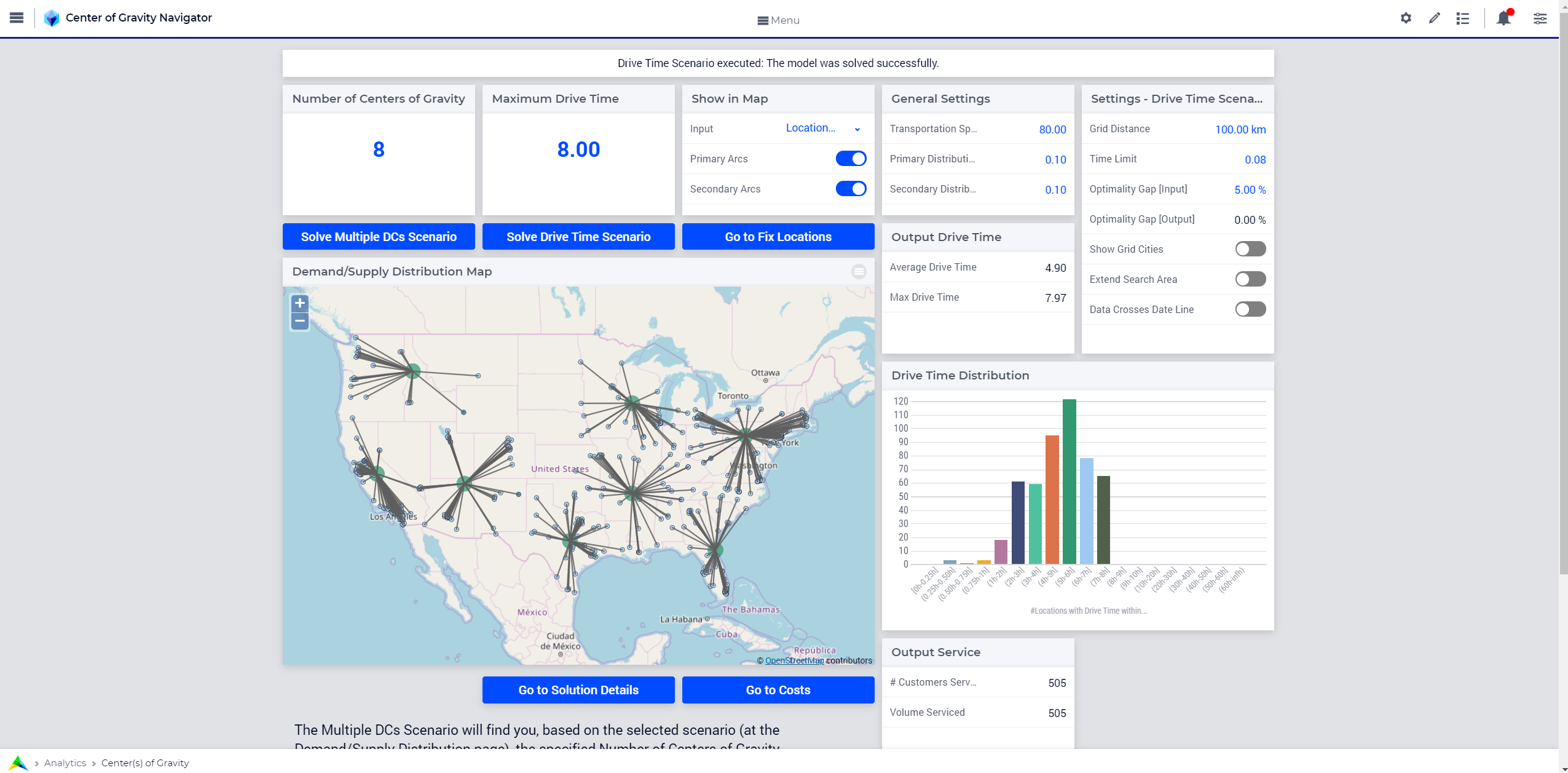 Internet Explorer 11 no longer supported


As we announced in our Online Community, we have stopped supporting Internet Explorer 11, following Microsoft's announcement that it will end its support of Windows 7. We assume many of our Windows users are running on Windows 10 and/or use Edge or Chrome as their default browser. We recommend Chrome and will focus on both Chrome and Edge for further product developments. 
Share your application screens



You may recall that we're building a new Page Layout manager, as mentioned in our previous Product Update. We could really use some customer application examples to understand how your Apps can be mapped onto the new layout. The more we get, the better we can serve you. Please share some screenshots of your Apps with us, they will help us greatly!

 Share your screenshots
Math Program Inspector updates



As of AIMMS 4.71, the Math Program Inspector (MPI) will be using GMP functionality. Until recently, it used an interface that was created before GMP functionality existed. This change has several benefits: 
The MPI code is easier for us to maintain, making it easier to add new functionality in the future. For example, we will work on an auto-scaling feature in the first half of 2020.

The MPI can now be used to inspect stochastic programming models. That is, math programs generated with the function GMP::Instance::GenerateStochasticProgram.  

Several minor bugs have been fixed. 

The "new" MPI is slightly faster than the previous MPI. 
Do you have the latest AOA version?



Please note that we have released a new version of the AIMMS Outer Approximation Algorithm based on GMP functionality. The old version is deprecated and will be removed in a future release. You can read more about both versions on this page.
WebUI Improvements we're working on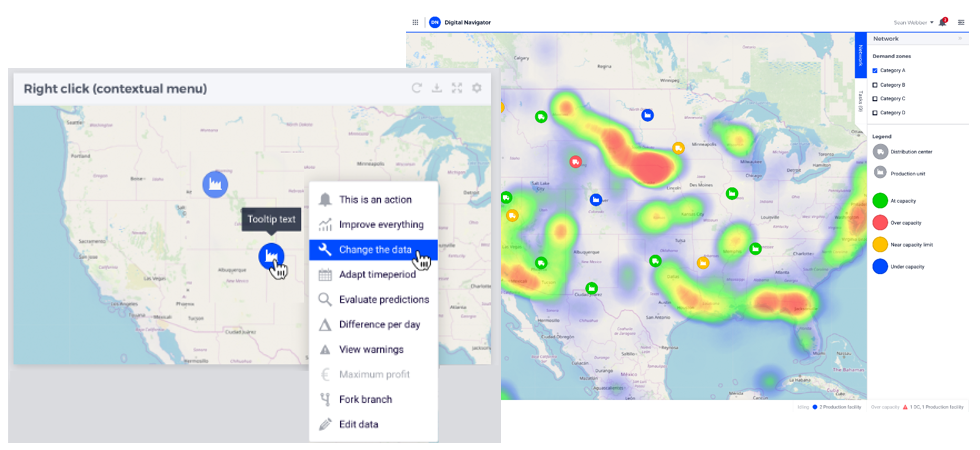 We will release a number of new WebUI items in the coming months. We are creating a new Page Layout and tooling for Widget editing. We have worked on an initial version that will contain the core functionality to apply a new Layout mechanism to Pages (and enable safe conversion from old to new pages).  
Furthermore, we are developing a series of stories of Map Widget extensions to improve usability for some of our customers. Think of tooltips, icon usage inside nodes, a heat map layer, the ability to open a right mouse menu, and more node size controls. 

We are also working on the following:
The ability to hide the Navigation menu  

Perform inline Widget title edits (previously, a full replacement was needed) 

Position a subtotal on top or at the bottom of a table (or combined) 

Moving the Workflow Panel and Status Bar out of Experimental Features
Please let me know if this update was useful in the comments below.