Every month, we send out an email digest with our latest supply chain content. If you're not signed up to receive it in your inbox, you now have the chance to read the trending topics in our Online Community! Here are the trending topics for August.
Could self-organization make your supply chain more agile? 
Mastering technology alone will not drive the success of digital transformation. The real key to success is your team's ability to take charge of your organization's digital strategy and its execution. What does this mean for leadership? Is the management hierarchy still applicable in this age? Read about our transition away from hierarchy in this article by AIMMS' Gijs Dullaert and explore how self-organization can help you increase agility in your supply chain. 
S&OP in Agribusiness: How to Harvest the Benefits with Advanced Analytics
A well-executed S&OP process can go a long way to help organizations rein in complexity, especially in the agribusiness space. But supporting the process with advanced analytics goes even further, contributing to higher levels of productivity and profitability. Get insights from Tereos Sugar & Energy Brazil and our partner UniSoma. Read the article.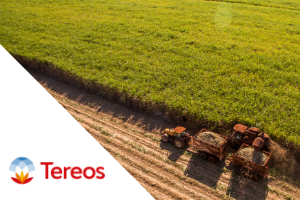 Join the Conversation: How can machine learning and optimization be applied to Omnichannel Retailing?
Today, the challenge for retail companies is providing consistent, yet unique and contextual brand experiences across multiple touch points - from brick and mortar stores to marketplaces, web and mobile. How are optimization models being applied in omni-channel retail? Is your retail company making use of optimization models to improve the customer experience across channels? Join the conversation.