Every month, we send out an email digest with our latest supply chain content. If you're not signed up to receive it in your inbox, you now have the chance to read the trending topics in our Online Community! Here is an overview of the content we published in September.
How do supply chain professionals rate their demand forecast's accuracy?
We recently ran a quiz to help supply chain professionals assess their demand forecasting process. The quiz has been taken by more than 200 participants across several regions – from North America to Asia Pacific. In Part I of our blog series on our research results, we address the topic of accuracy and how supply chain professionals rate the precision of their demand forecast, as well as how they see the forecast evolving. 
What Technology are Teams Using to Support Their Demand Forecasting Process?
In Part II of our demand forecasting series, we look at the tools and techniques teams are currently using for demand forecasting. Our findings show that the use of supporting technology for demand forecasting is widespread. 34% of respondents use a specialist forecasting package and 35% use spreadsheets. 23% of professionals use Bundled ERP functionality to drive their process. Only 2% stated they don't use any technology. Read more.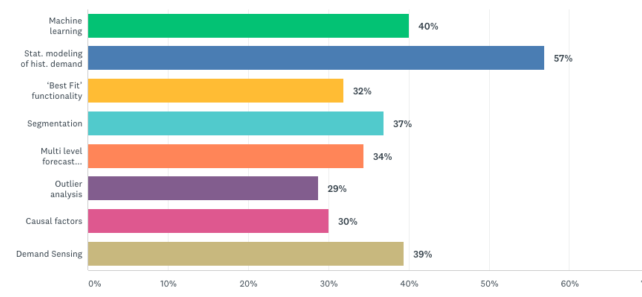 Dealing with Unsupported Network Design Software? There's a Silver Lining
It can be incredibly frustrating when the software you use to run your supply chain will become unsupported. This is happening with many on-premise solutions. Some tools may be acquired by competitors, who then incorporate them in a vastly more expensive package. But there's a silver lining. If you're struggling with an unsupported or legacy solution, it's also an ideal time to look for a better enabling technology for your entire team. Read more.