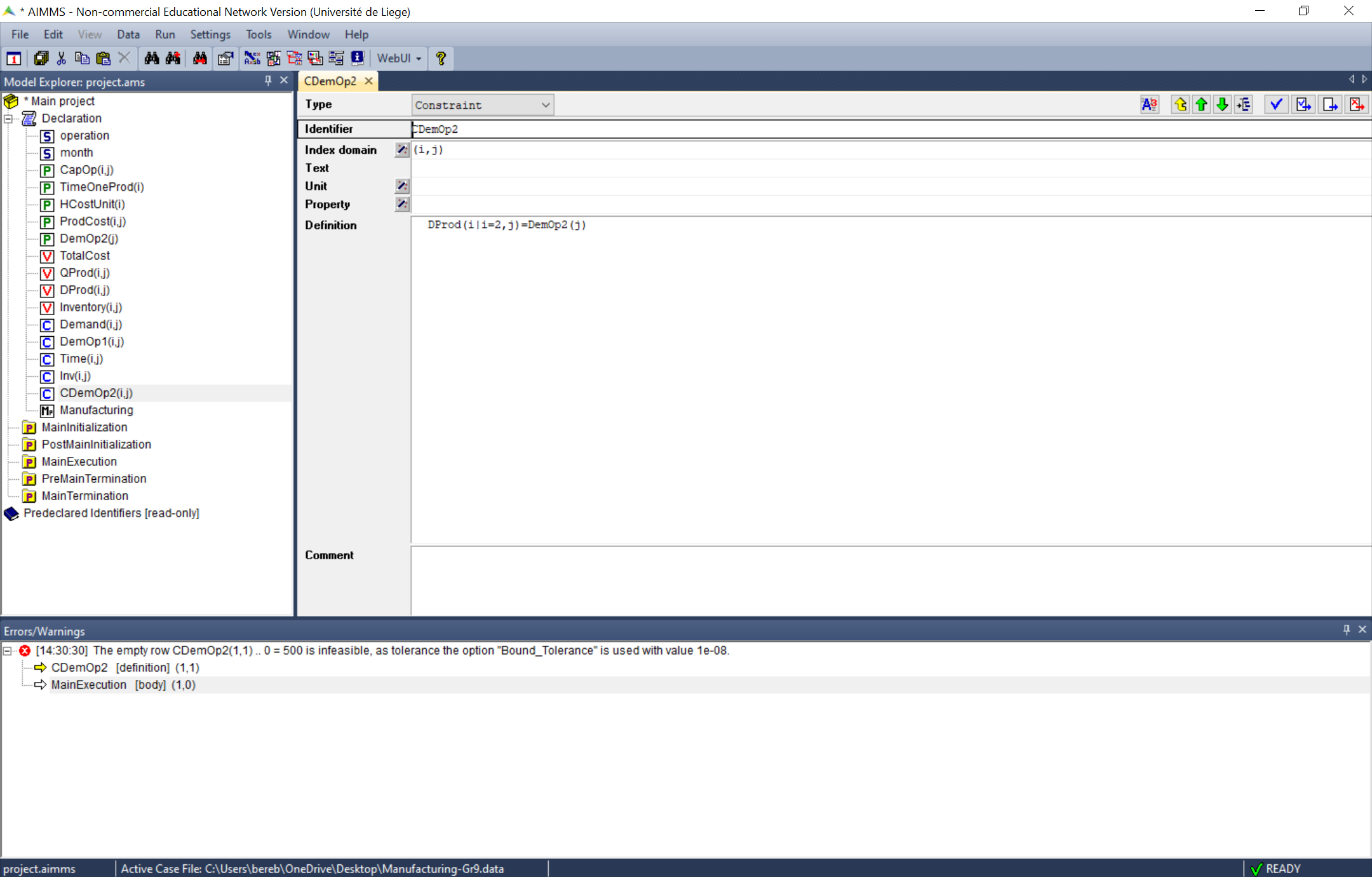 HELP!!!
We are students and we have an error message that we cannot understand.
We know that 500 is the parameter DemOp2 for j=1 (the 1st month).
We tried everything we could to solve the problem to have a solution but nothing works.
If anyone could help us, we would be infinitely grateful.
Thank you so much.