Our AIMMS Community License has completed it's first year! 🎉🎊🎈
And we are very happy in the reception that this free edition got by our users.
Looking back at the original post, I love the proposed intentions for this release. To quote @Gloria Quintanilla :
Whether it's crafting a plan to reduce your personal carbon footprint, creating a schedule for your kids' school or simply to learn and experiment, AIMMS Community Edition is ideal for those who want to apply modeling to improve decision making. It's also a great companion for recent graduates who previously used an AIMMS Academic License but want to continue playing with the software at no cost, or showcase their AIMMS skills to prospective employers.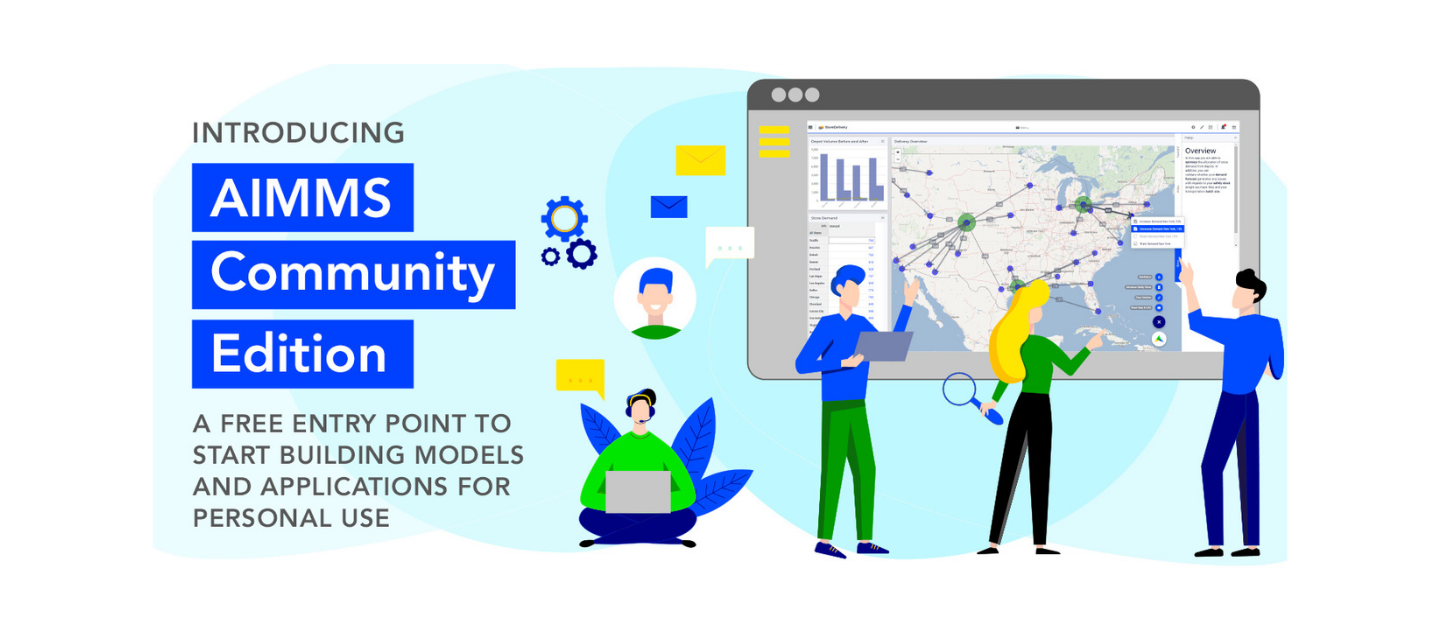 So, what did the community edition do for you? Please share with us!
And if you still don't have a license, jump right on:
https://licensing.cloud.aimms.com/license/community.htm?utm_source=website&utm_medium=footer