Hi everyone, 
I need to make a simulation in Aimms to simulate the mechanism on the following picture: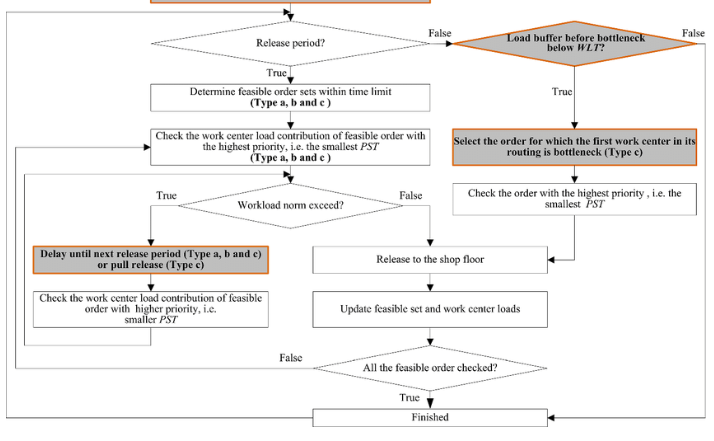 I have no problem in declaring all the sets and parameters, but my main 2 problems are too make the periods pass correctly and repeat all processes in the periods and too update the loads and sets at the right points in time. 
I have too do this via simulation so without an objective function thats also something that throws me off cause i cant use a Mathematical Programm so solve this. 
Maybe the solution is simple but i havent ever worked with Aimms and that is a very big project for me, which is also very urgent so i really appreciate any help i can get. 
With kind regards
Alex
PS.: The programm i made so far is attached as a zip-file. Maybe u can tell me how i need to adapt it to make it work.