A very basic question from a new user:
I am trying to get started in the foundational training. When I create a new project to follow the basic tutorials, I am unable to create a new variable (though I can create sets and parameters). There is no error message that appears, but the buttons are grayed out (see screenshot below). I have tried in several AIMMS versions. Can anyone tell me what's going wrong here?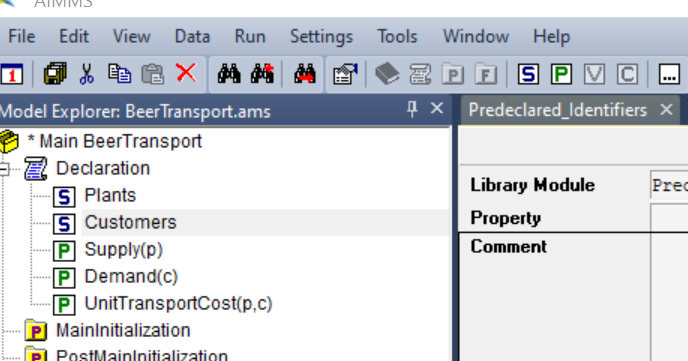 Best answer by Gertjan 9 January 2021, 00:27
My suspicion is that this is a license issue/limitation. Can you send your license number to support@aimms.com so we can check. Please refer to this post.
View original