Hello everyone,
Does AIMMS has a feature that allows me to see the inedex, parameters, variables, obj function and the constrains?
I basically want to view the model in a simple way.
Thanks!
Best answer by mateusarakawa 29 May 2019, 21:20
Hi,
@ultragazakira
.
After solving your math. program, if you don't delete it, AIMMS provides an inspection interface: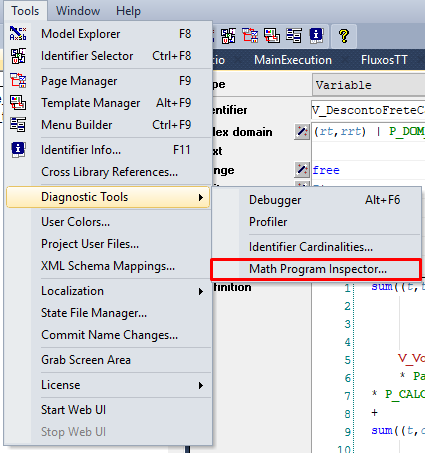 Hope it helps.
View original