I am a new student. After clicking ''main execution'' button, the progress window is as the first picture, which don't enough information, such as  the second picture. At the same time, the messages window is like the third picture, having '.' in the window.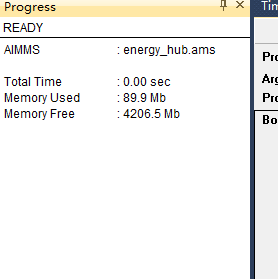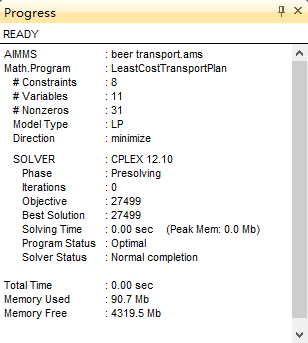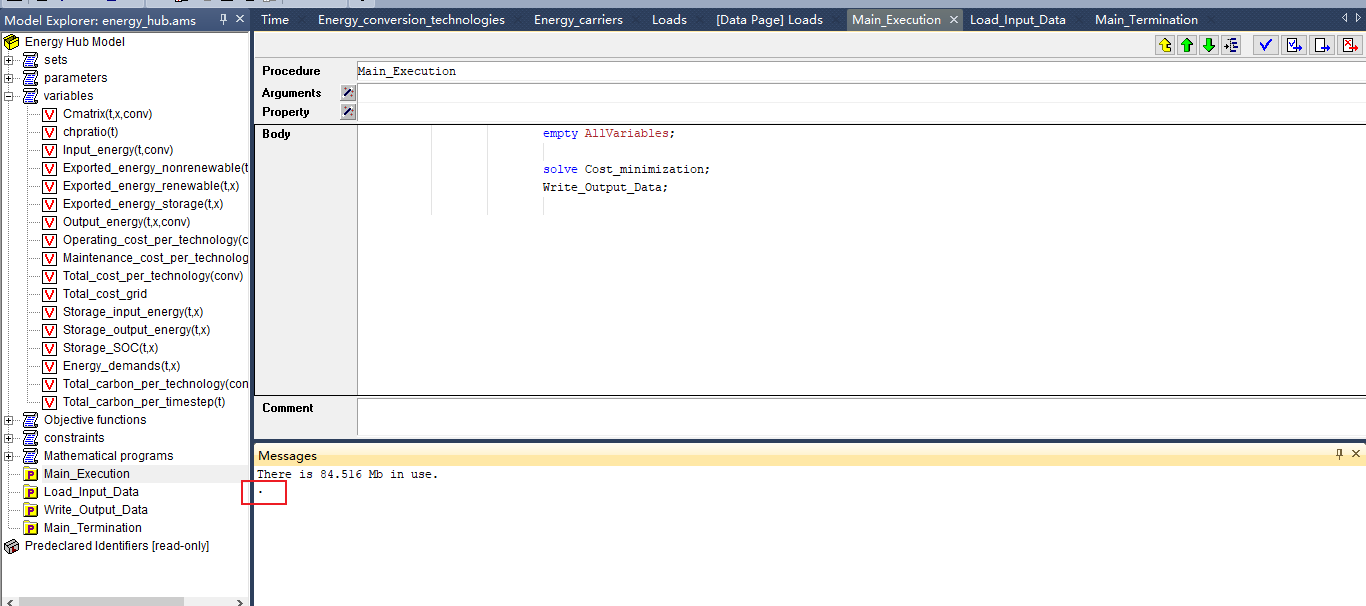 My code is given from my senior, she can get the right answer in her aimms that is a elder version. However ,in my aimms4.76 I can't get the answer.
Best answer by gdiepen 21 December 2020, 23:01
From the name, it looks like you introduced the procedure Main_Execution yourself (the default standard name in AIMMS is MainExecution).
If you press F6, AIMMS will trigger the run of the MainExecution procedure (which is not the Main_Execution that you show here).
You can either rename your current Main_Execution and then use F6 to trigger this procedure, or you can right click on Main_Execution in the tree on the left and then press Run in the context menu that pops up. 
View original