Good day to you.
I am modeling a situation in AIMMS and I have a situation but do not know how to handle it. 
The situation is that I am modeling variable 'P_Discharging(agg,t)' and I do not want it to discharge after the battery gets to <= 0.3501 and at the same time, variable 'P_Charging(agg,t)' and I do not want it to charge at >= 0.949. To achieve this, I have these figures: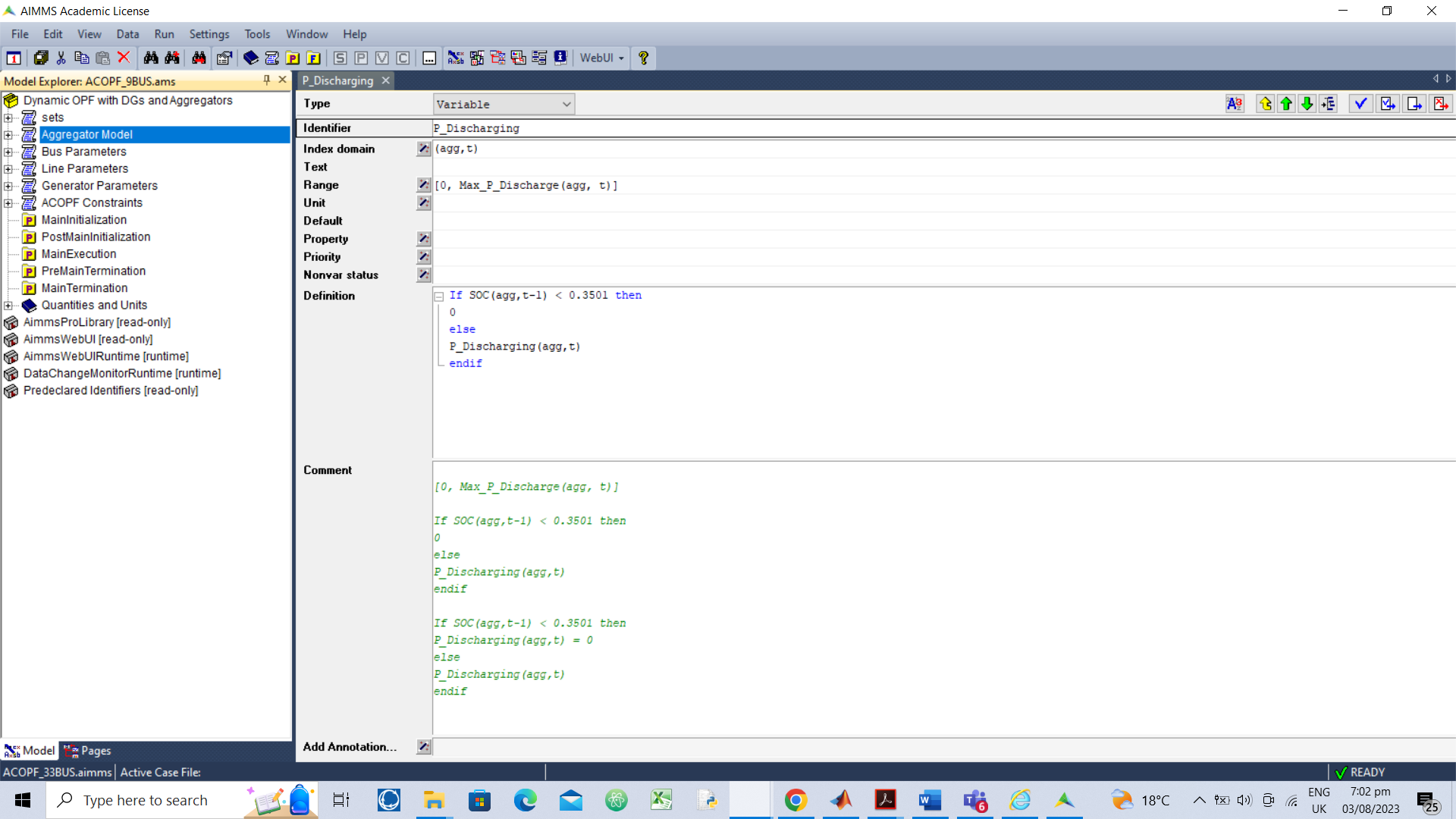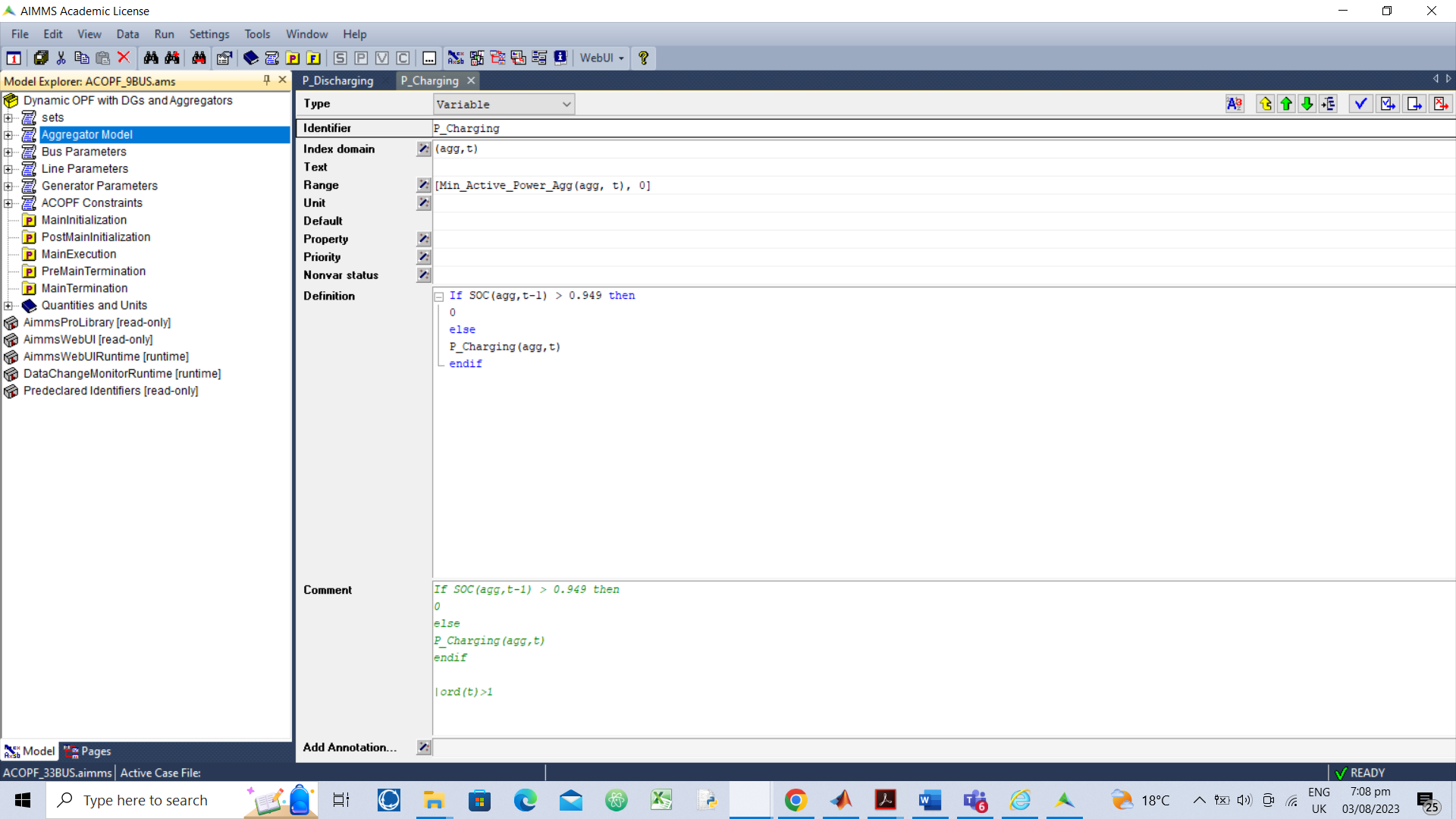 My main aim is to formulate a linear program. Just asking if what I have done is right or if I should model it using a 'Constraint' rather than 'variable'. Moreso, I do not know how to model it into a 'Constraint'. Please, can you help me look into this?
Thank you.
Olusegun