I'm trying something like this, but compound sets does not exists anymore. Someone could please help me?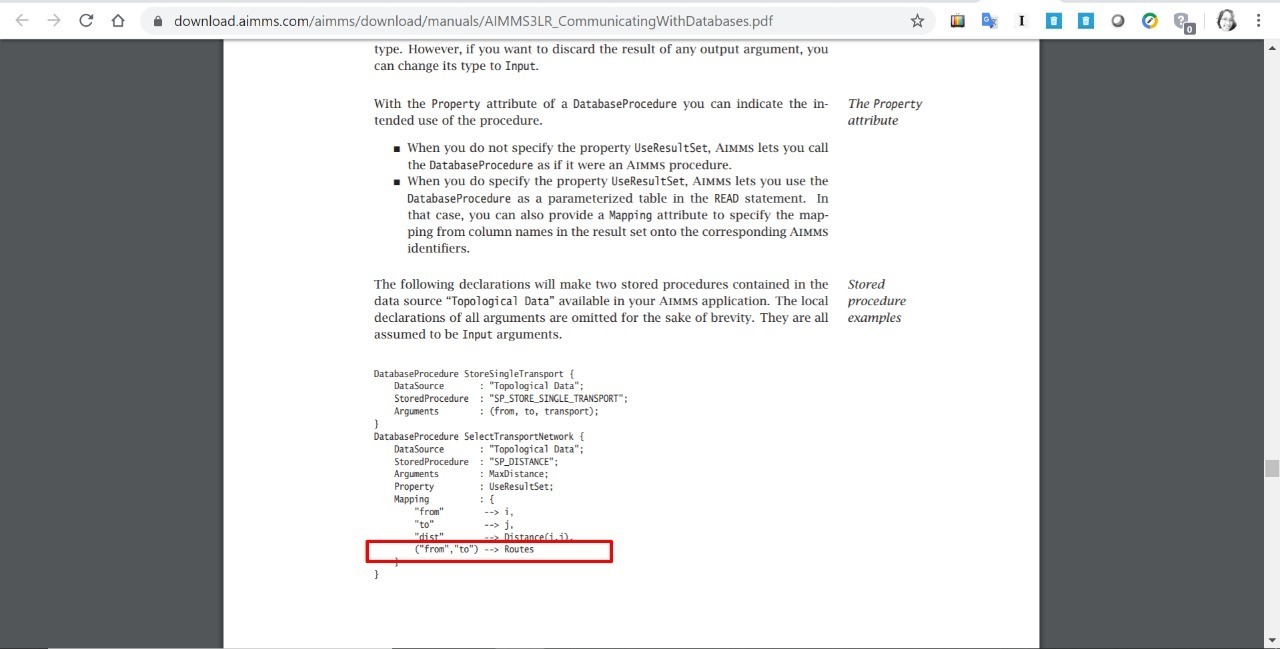 Best answer by deannezhang 28 March 2020, 18:57
For every i,j in the sql procedure result, you want to obtain the distance and such route exists, right? If so, a parameter with following definition should work.
routeexists(i,j):= (distance(i,j) > 0)
so you do not need the last row in the mapping, but calculate the parameter after reading  from DB.
View original