Hi all, we like to share three insights that help to create better page layouts, in order to create more user friendly apps. Any thoughts? Pls share in the comments.
Tip 1:
Tell a story on your page
, by matching the placement of widgets to your user's ideal flow. Next, order your widgets from top left to bottom right. Bottom right is also a great place to put a button to go to the next step in the flow.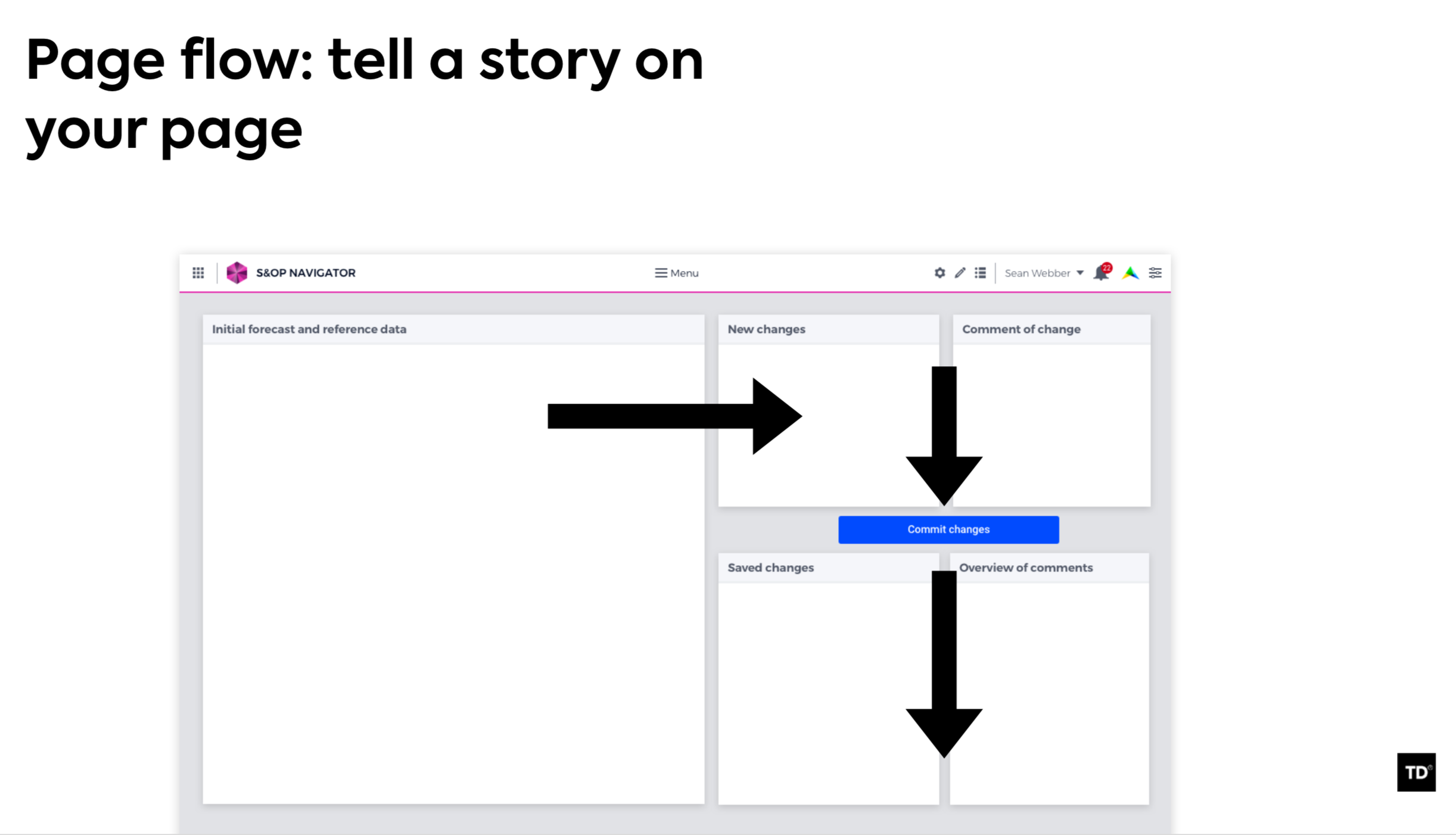 Tip 2:
Avoid dead ends
in your app. This will confuse the user as he may not know what to do next. Making a button appear to go to the next step is a great way to keep the user flow going.
Tip 3:
Make an attractive home page
, since we all know that first impressions count! Consider what widgets to place here that give some immediate value to the user. Maybe the results form last time, maybe a map, maybe the progress of the app, or what is expected from the user.