I'm getting crazy proficient in changing my colors of stuff, but there's one thing that I'm still missing. If I'm not specific in my annotations, WebUI will default to the factory color palette. How can I change my default color palette to be my client's branding color palette? 
Here are the WebUI standard colors. Granted, they're pretty, but I need to be able to have properly branded colors.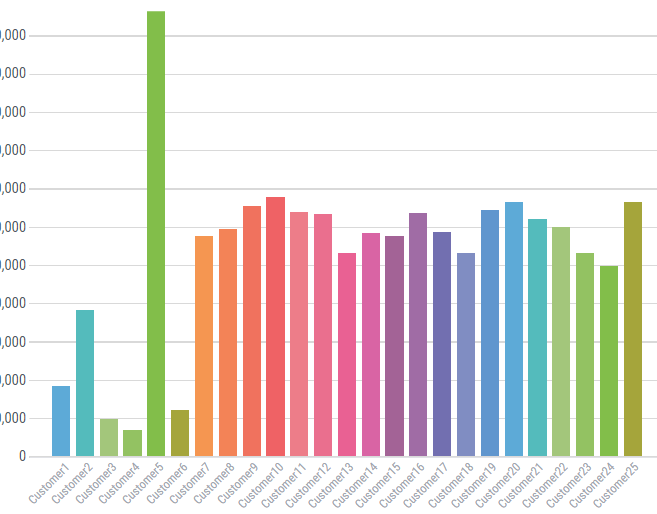 Best answer by Gertjan 17 January 2020, 15:37
Hi @MathFour 
First of all, in 2020 we want to bring more rational to this coloring. Of course, this does not help you now, but so you (and all who read this) know.
In the past, we have published some custom code that allows you to select a pallet of colors. I made a super simple and small example that shows this and generalizes the idea of Edo above (attached zip).
Idea is that you extend your resources folder with the pallet selector (javascript) and a set of color pallets (css). As a developer you can then flip between one of the other.
There is no documentation on this piece of code (it is not part of our supported product), but it is quite easy to understand.
jquery.aimms.palette-switch-addon.js contains the pallet names 
jquery.aimms.palette-switch-addon.css contains the position of the selector  
colors.css contains the actual colors in the pallets; those colors can of course be changed to your liking
The names are now in line with the mod7, 11, 19, but you can also call them differently of course and have more than 3. 
Be sure to hide the palette when publishing the App towards end users by adding display: none; (see 'x.DONTSHOW._css').
Hope this helps,
View original