I would like to visualize the opening and end stock in one line. This means for example
Opening Stock Week 1: 100 (t = 1)
End Stock Week 1: 80 (t = 2)
Opening Stock Week 2: 120. (t = 2)
This means on the x-axis (t = 2) has 2 values 80 and 120. I would like to see this jump without creating dummy x-axis points which are very close to t = 2.
Is this possible?
Best answer by Gertjan 5 October 2020, 17:12
@Marc Wingender
Maybe you can also use the Bar Chart to display the difference per period. If it's not (like in example) always 1-directional (going down), you could use color coding for each direction.
This is a stacked bar-chart where I made the base transparent ('Closing Stock' value in your example) and calculated the difference between 'Opening' and 'Closing'. 
Soon we'll add the line option allowing you to add e.g. a safety stock line.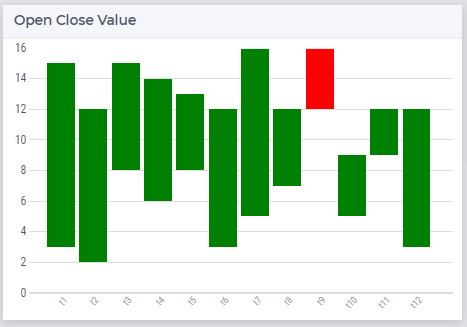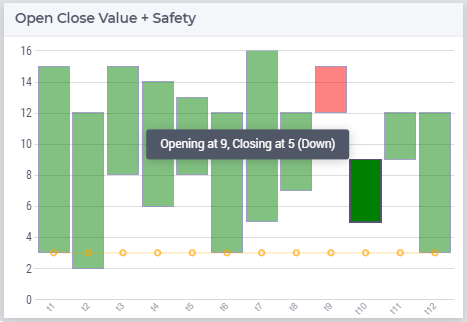 For bar-line chart, see also: https://community.aimms.com/share-your-product-ideas-37/can-we-have-a-barchart-linechart-in-the-same-chart-311?postid=1912#post1912
View original