Hey all, 
This example uses the forecasting library! You can add this library by selecting the library Forecasting from the AIMMS Library Repository.
This app illustrates a small cookie factory that wanted to use its historic data to predict future demand. Here is a screenshot of the comparison page! 😊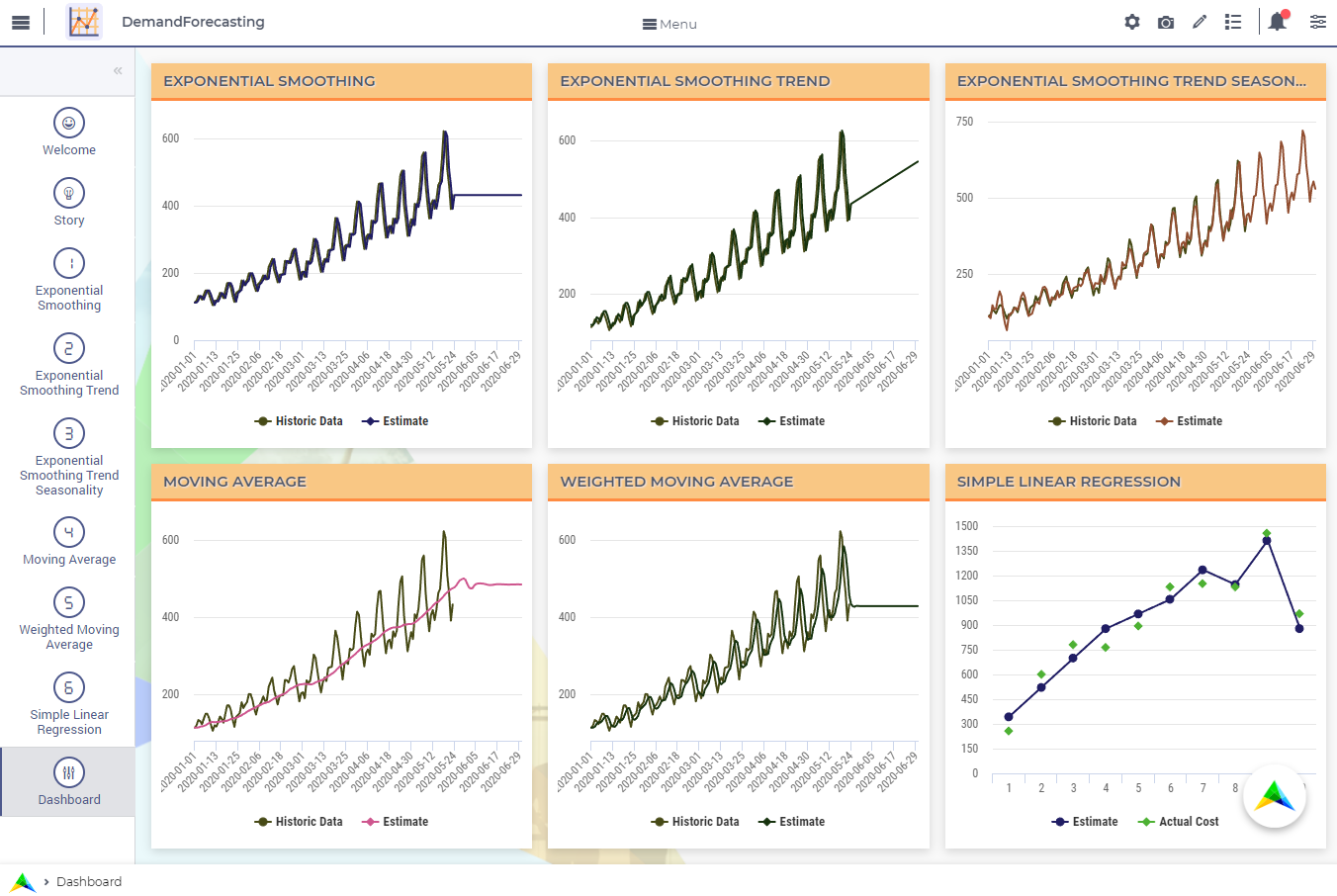 Use this topic to anything related to this project, as doubts, feature requests and so on!
You can find more information here: https://how-to.aimms.com/Articles/550/550-demand-forecasting.html
Is it helpful to you?