Hi,
I have built my first AIMMS model and it is running without any errors now. However, it does not read my excel data and therefore I do not get any result. I was wondering what could be the problem. Do I need to save the project and the input excel sheet in the same folder?
Thank you very much in advance!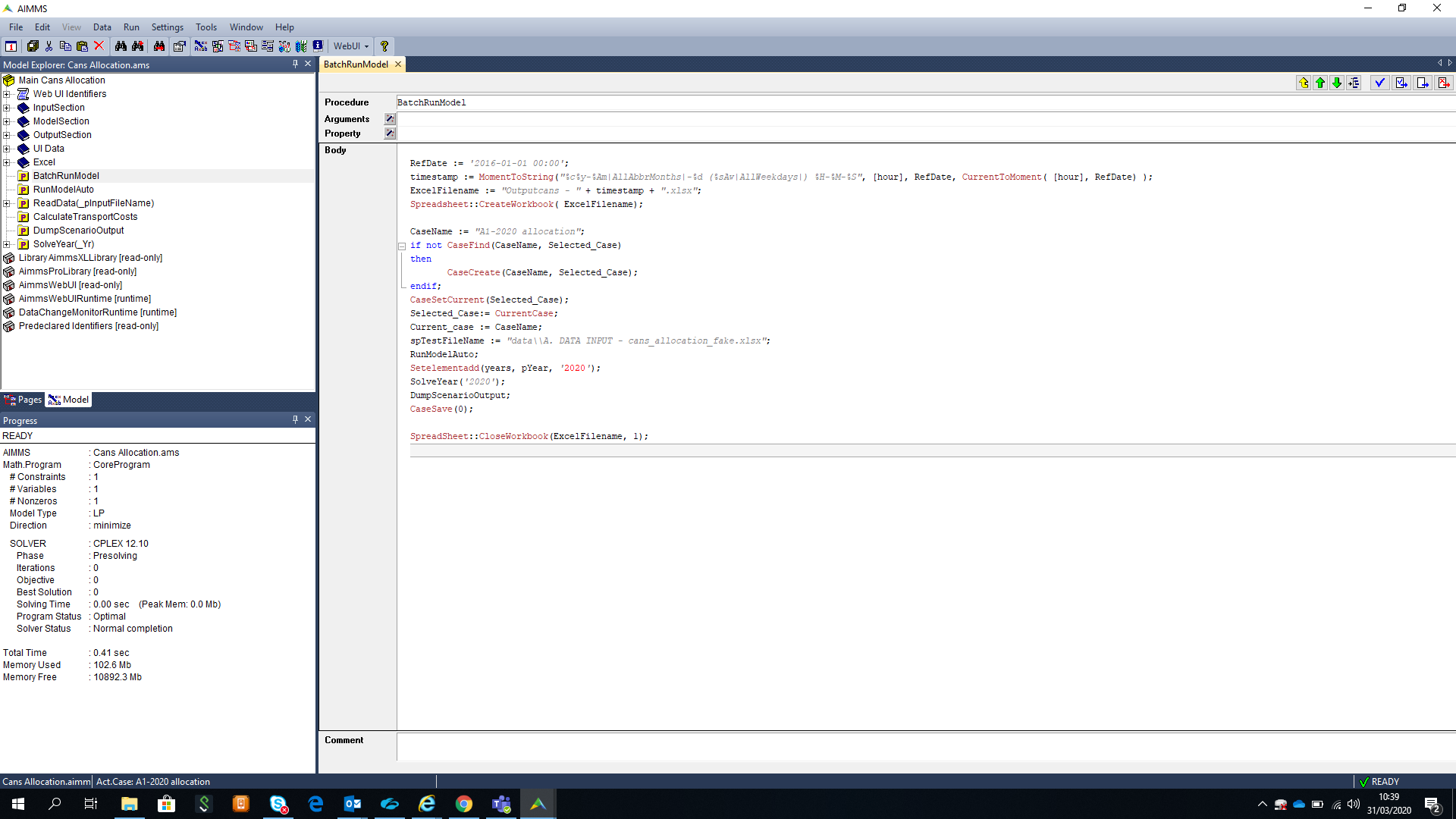 Best answer by Max Lomba Vrouenraets 7 April 2020, 10:18
Hi @mateusarakawa,
First of all, thank you very much for your help! I truly appreciate it!
Nevertheless, AIMMS was not reading my excel sheet because I had not saved it in the proper folder. Once I changed the location of the document to the proper folder, AIMMS started reading the input data @Andrew.
Again, thank you!
View original