Hi, Community members,
I'm excited to share a new online tool that has been developed by Dowon Lee, a graduate student in Industrial & Systems Engineering at the Univ. at Buffalo, with the generous support of AIMMS.
tex2solver generates AIMMS code from LaTeX, or even pictures of an optimization model.  In addition to generating AIMMS code, tex2solver also works with Python (using the PuLP package).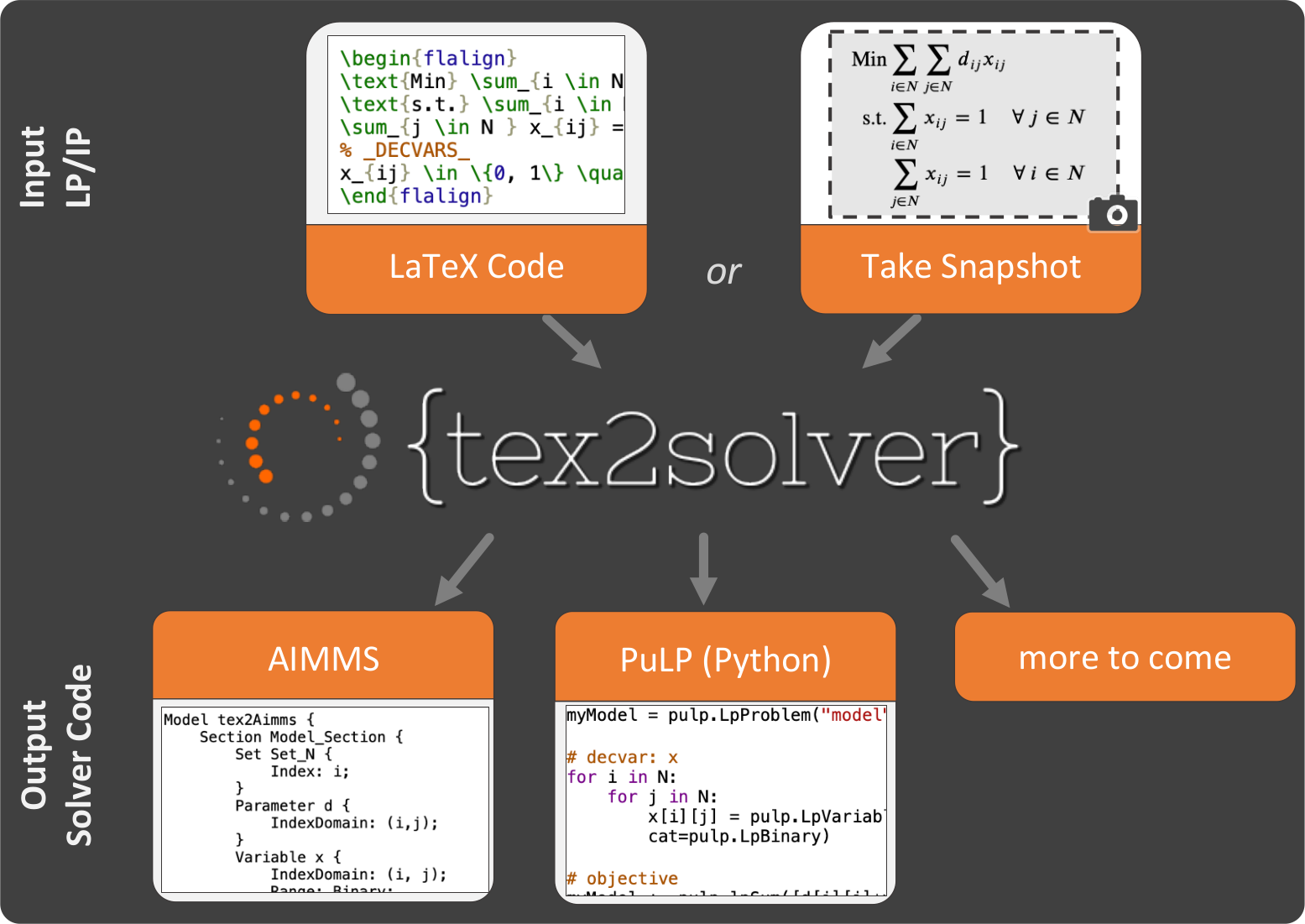 I'm posting to the Community forum:
To publicly thank AIMMS for their support of this project;

To let the AIMMS user community know about the free

tex2solver

tool; and 

To ask for your assistance to help us test tex2solver.
Regarding the last point, tex2solver is still in its development phase.  Your feedback is very valuable to help us find bugs and add new functionality.  Registration is easy (and free) at https://tex2solver.com.   
In return, we hope that tex2solver helps streamline your workflow from conceptualizing a model to solving it in AIMMS...like this: 
Happy optimizing,
-chase