Product Update - August 2020: New Website, Solver announcements, Data Exchange and WebUI news
This post is an archive of the Product Update email sent by AIMMS Product Owner, @Gertjan de Lange.
We have an action-packed Product Update this month! Highlights include our redesigned website, new WebUI features and solver announcements. Let's take a look. 
AIMMS has a new website!
You may have noticed our re-designed website: 
www.aimms.com
. We are super excited about this next step and would love to hear what you think. There are a few important changes you need to know about
.
Our Support and Developers sections are completely reorganized – we've pared it down to 
bare essentials
, letting our Documentation and
Community
 take over much of the content. We have a new 
Support Center
, which you can access from the home page. This will be your new hub for AIMMS documentation, product downloads and resources. 
Watch this 1 minute video
 to learn more. 
Got questions or feedback? Let us know.
WebUI Developments 

Last month, we made a pre-release of Table Filtering available for you to try. We expect to release the first version of filtering in our upcoming AIMMS Feature Release. 

Furthermore, the DateTimePicker and TimeZone support are close to completion. Soon, you will be able to build multi-time zone applications and allow end users to easily pick calendar elements (no long drop-down lists). This should also become available in the next AIMMS Feature Release.
 
We expect to start a test with the new Page Layout in September with a subset of our customer base. If you are interested in taking part, please let us know so we can inform you about the options.
SC Navigator Updates

We recently started another round of enhancements to our Network Design application. We will be adding new functionality for production conversion, and the ability to add custom costs, such as taxes, carbon, and inventory holding costs. We will also be working on ease of use and user experience enhancements.  We expect this development to continue over the next few months and will keep you posted on our progress. Watch this space!  
AIMMS PRO

In our June Product Update, we announced the deprecation of the AIMMS PRO Cluster (valid for AIMMS PRO on premise setups). To help you address scaling, backups and continuity without the AIMMS PRO Cluster, we have released the following to How-To articles: 
Nonlinear Algorithmic Capability Updates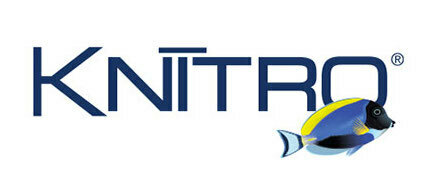 We completed the upgrade to KNITRO 12.2, one of our key NLP solvers. The upgrade provides performance improvements for large-scale problems and a few new settings. More details will be provided in the new Feature Release.
We also have exciting news, as we are working on integrating a new parallel MINLP

 solver, 

Octeract

 Engine from Octeract

 Ltd

. 

Octeract Ltd is a relatively new, UK-based, company that is making great strides in becoming a best-in-class vendor in the MINLP solver space. We are excited to work with them and are looking forward to providing the combined value of AIMMS and Octeract Engine to you soon.
New Data Exchange Options for JSON, XML and CSV 

A month ago, we released a new library in our online repository called "The AIMMS Data Exchange library."  

This new library allows you to map multi-dimensional AIMMS data onto tree-based data 

formats. It's 

i

deal for data exchange through REST APIs.
The documentation contains an example project with mappings for the request body and result formats of a couple of well-known geocoding and distance services (such as Google and 

GraphHopper)

. You can also use the library to read and write JSON, XML and CSV files in a standalone fashion.

 For more information, check out this post in our Online Community.
Deprecated Functionality 

You can now find a list of deprecated functionality in our Product Lifecycle documentation section. You will notice that we explicitly do not mention any start dates or the version of deprecated functionality. This is because functionality is deprecated for all versions available as of the moment announced, and our plan is to remove or replace it.  Although we plan to use this Product Update to make new announcements, we ask you to check this published table to ensure you have the latest information.