This post is an archive of the Product Update email sent by AIMMS Product Owner, Gertjan de Lange.
Product Update - December 2019: Burst Capacity, Demand Forecasting capability, Page Layout and Widget changes, Ending Windows 7 Support

Happy Holidays!

On behalf of our team, I wish you a wonderful holiday season and all the best in 2020. This year, we reached many product development milestones, including a series of new workflow features for developers using our WebUI, improved performance, Burst Capacity and secure VPN access on the AIMMS Cloud, many developments in the AIMMS Library repository, and much more. 
 
With the new year around the corner, we would love to hear how we can help you be more successful. Please take a moment to share your thoughts in our Customer Satisfaction Survey. The survey will take no more than 10 minutes to complete, and we are offering a free $25 Amazon.com gift card for the first 40 respondents who share their views. 
 
AIMMS 4.70 is now available

Earlier this month, we released AIMMS 4.70. This release includes the Status Bar feature, announced in earlier Product Updates, which was also offered as a pre-release through the AIMMS community. Unfortunately, the DateTimePicker and TimeZone features are not included in this release. We did not want to hold the release any longer, as several customers were waiting for some improvements. We hope you enjoy AIMMS 4.70! For more details, please read the release notes.  
New capabilities coming to SC Navigator 

 
We are adding a new Demand Forecasting capability to AIMMS SC Navigator which is due to launch in Q1 2020. We also made some improvements in the maximum drive time algorithm used in Center of Gravity Navigator. These improvements will be released early next year as well. Contact us if you are interested in learning more.   
Burst Capacity



We have been working on offering Burst Capacity through the AIMMS Cloud. Some customers have been able to run thousands of scenarios with dozens of parallel sessions within days. Without the Cloud, this would normally take them weeks or months. With this capability, you can tap into significant server capacity over a short period of time (typically days or weeks), so that you can run a lot of scenarios without having to sign off for all of this capacity during the full subscription period. It's handy to run strategic yearly studies that require lots of processing power, for example. If you are an AIMMS PRO or AIMMS Cloud user and want to do the same, let us know and we can explore options that could work for you.    
Adjusting Page Layouts and Widget Management  in AIMMS Apps  



We are currently working on a new way of handling the Page Layout in our Web Apps. We now have a 'packery' service on board that re-arranges the widgets on a page when the browser is re-sized, but we have learned that the behavior is not ideal. So, we started working on a redesign. Our idea is for pages to receive a 'Layout' property from a set of predefined – and in time – customizable Layout Templates based on Grid CSS.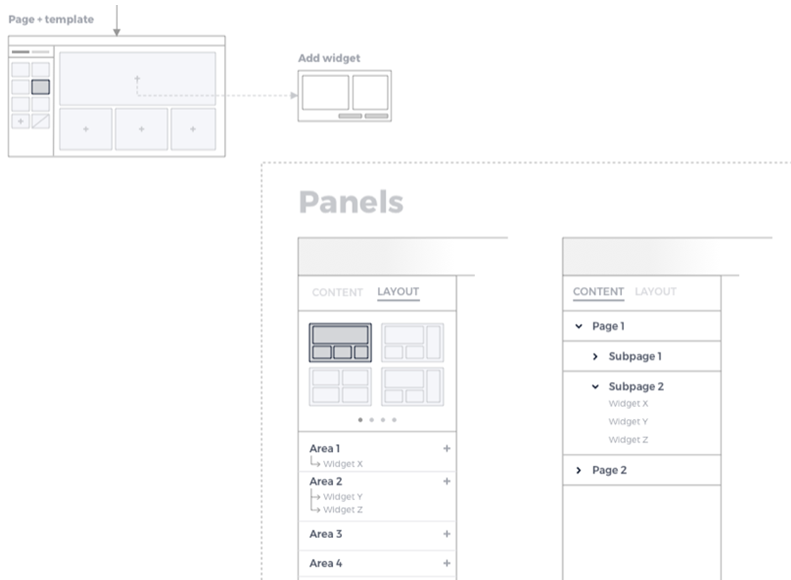 Besides improving the Layout, we want to make it easier to copy, paste, and duplicate widgets on pages or between pages, in order to improve maintenance and look and feel. The image above shows you an illustrative design of how this integration between Widgets and Page Layouts could take place. If you are interested in contributing to this discussion and providing feedback, please let me know.  
We are ending support for Windows 7 and Windows Server 2008



Microsoft announced it will no longer support both Windows 7 and Windows Server 2008 per January 14, 2020. Please take note that AIMMS will also no longer support or address any issues that happen to be reported on either OS. 
I hope this Update has been useful. Please share your feedback in the comments below.