Dear Community,
We are excited to talk about the additional value that we are bringing to AIMMS WebUI by enhancing its features.
Table Filtering on Identifier Header cell: 

Data filtering has been available on the Table widget for some time.

Filters are useful when you want to narrow down the data in your table, allowing you to focus on specific information

. The filtering ability has now been expanded to include the Identifier Header cell.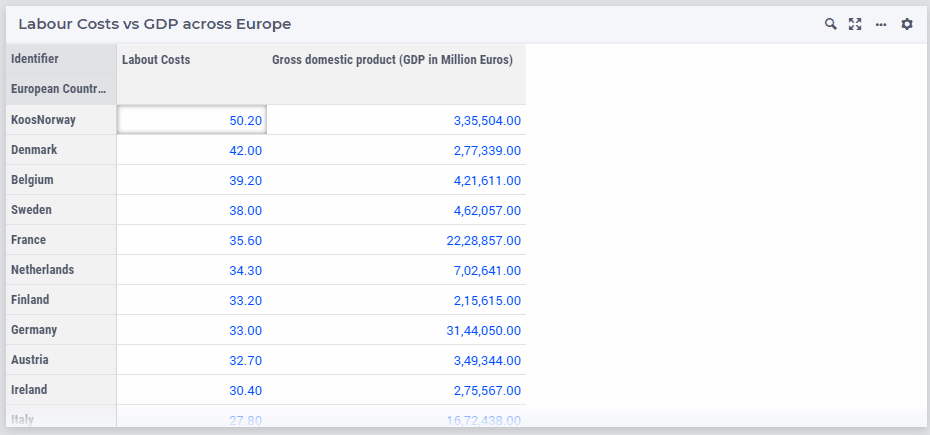 Controlling Data Case Comparison on a Widget

: We are aware that when Data Case Comparison is applied on the WebUI, on the widgets that are used to load configurations, datasets, scenarios, etc. it does not make sense to view data for multiple cases. Earlier, App developers had no mechanism to control whether to apply data case comparison to a widget. We have added an option to the Table and every Chart widget, so that the App developer can now have control. Each of these widgets still has the Case comparison feature enabled by default. Through this literal switch an App developer can override and manage it.
We hope that these features add value to your application and improve the user experience even further.
Please leave your feedback and suggestions in the comments.
Thanks.
Team WebUI.